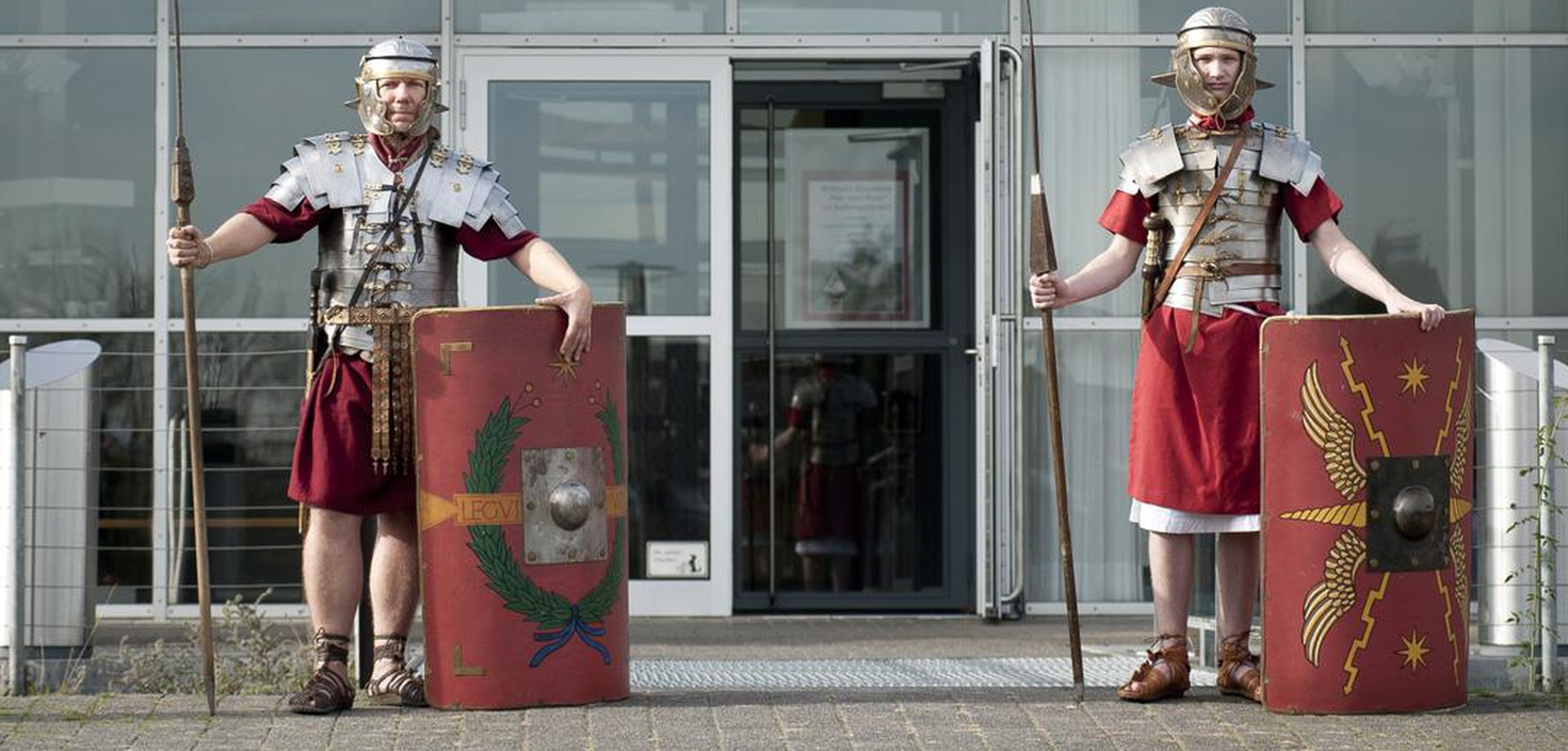 Opening hours
Monday: closed
Tuesday – Friday: 9:00am – 5:00pm
Saturday, Sunday and public holidays: 10:00am - 6:00pm
The Museum is closed on the 24th, 25th and the 31st December, as well as on the 1st January. 
The Roman Building Site ("Römerbaustelle Aliso") is open from the end of March to the end of October.
Admission fees
Permanent exhibition
Adults: € 6,00
Adults in groups of more than 16 people: € 5,00 per person
Children and young people (younger than 17 years): free of charge
People eligible for price reductions*: € 3.00
*People eligible for price reductions are students, trainees and severely handicapped people. People assisting the handicapped have free entry on presenting appropriate documentation.
Holders of RuhrTop Cards:  admission once free of charge
Holders of LWL/LVR Museums Cards and members of the Verein der Freunde und Förderer des Westfälischen Römermuseums Haltern e.V.: cost-free admission
The LWL/LVR Museum Card is available in the Roman Museum.
Click here for further information or the Online Order Service.
Please note: Our visitors' service will be happy to answer any questions: +49 (0)2364 9376-0.
Guided tours
Binding registration in plenty of time is necessary for all of our guided tours and programmes. Please telephone +49 2364 9376-0 during the museum's opening hours. Also use our Registration form.
Group sizes should not exceed 25 – kindergarten groups 15, children's birthdays 12, groups of blind or visually impaired 5  -  larger groups must be split up. Costs depend on the duration of the programme booked.
Costs per hour: € 30.
Additional costs for English language tours : € 15.
Sign language interpreters can accompany visitors. Admission is charged in addition.
The full costs for the booked programme will be charged if the booking is cancelled less than one day before the booked date or if the group does not appear. If the group appears more than 30 minutes late, we will cancel the booking and charge the full costs.
Please note
The LWL-Römermuseum is accessible to wheelchair users. The museum has a WC suitable for the disabled.
With the exception of guide dogs, animals are not permitted in the permanent exhibition. The guide dogs must be identified as such and be kept on the leash. Animals are permitted in the foyer and the café.